January 28, 2016

"In times of change, it is the learners who inherit the Earth, while the learned find themselves beautifully equipped to deal with a world that no longer exists".

-Eric Hoffer
Dentistry is certainly an ever-changing profession. Technology and innovation has made it possible for General Dentists to offer their patients more of what they want, all in one location.
Introducing VIPS Dental
The Virtual Innovative Practice Systems (VIPS) dental associateship model provides an opportunity to offer patients basic oral surgical procedures, such as wisdom teeth extraction, right in the familiarity of their regular General Dental office.
In contrast to a traditional associate model, the VIPS mobile dentist provides surgical and sedation services on an as-needed basis for participating General Dentistry practices.  Since the surgical services part of the practice only functions when patients need it, it grows as the practice grows.  There is no pressure to keep a full-time associate busy, no contracts and no disruption of daily patient flow.
A Win for Patients, a Win for Dentists
In a relationship-based general dental practice, patients win with a VIPS mobile dentist.  Dental patients want all of their treatment to be done where they are most comfortable- their dentist office.  No longer is a referral required to leave the office, establish with a new doctor, undergo a series of consultation and treatment appointments somewhere else.
Staying in the familiar surroundings of their regular dental office for routine surgical treatment, patients have more confidence, less hesitation about undergoing needed treatment, and appreciate having these services readily available.
For the General Dentist, the VIPS model lowers overhead costs and increases the market share without the need for continually growing the number of procedures performed by a single dentist.  The financial benefits to the dental office grow along with the practice.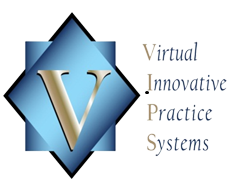 The VIPS model is first and foremost, about providing the kind of care patients want and deserve.  With over 20 years experience in mobile dental surgery, VIPS Dental is the innovator in the design, development and support of mobile dental practices.  For more information about including these services in your own practice, or to learn about becoming a VIPS member dentist, contact us.
No Comments »
No comments yet.
RSS feed for comments on this post. TrackBack URL
Leave a comment